My First Custom Tool
I am busy getting things ready for the 5 classes I am teaching at the Fraser Valley Bead Show in Canada next week. My bank account has been wiped out purchasing tools (2 hydraulic presses, 10 hammers, butane, etc.) But mostly I have been buying metals and the silver alone took out about 1/2 of my bank account. The sad thing about that, is that I only ordered about 20 oz of silver. I hate that the price is so high now. But it sure is satisfying to hold a beautiful sheet of silver in my hands. I hate to cut it up, but that is just what I did. It is now all ready for students to work their magic and make it into something more than just a square of silver.
I spent several hours last night getting one of my classes ready by cutting copper squares, acrylic pieces and counting beads and tiny screws, washers and nuts. You know what I hate? I hate it when you order 100 beads or pieces of something and you only get 99. So now I have 24 kits instead of 25. Then you have to sit here and wonder, is it worth calling them to ask for the extra one that you are missing? Sadly, two different places did this. Sigh.
In preparation for one of my classes (Cone Earrings and Lily Pendant) I had a new tool made. My amazing father-in-law, the one responsible for my To-Die-For-Benches and previous studio space, worked with me to create a swage block that is simply beautiful. I love tools. You all know that. You all know that I have a serious tool problem. But this one is a serious need. I have metal forming blocks and I even have a delrin forming block that works to create some of my pieces. But they aren't exactly what I need. I like my metal one because it has so many grooves and I can easily make the forms I am after.
My swage blocks are used to create round forms with the use of a hammer and the forming or swage block. If you want to see one of my pieces, just look at my banner. That lily was made with nothing more than a couple of hammers and a swage block. By directing your hammer blows onto the metal into a grooved form, you can create tubes and round shapes. One of my former students was also a teacher and she had someone make her some large swage blocks out of maple. They are pretty, but they weren't uniform and it looks like it was a trial and error type of thing. So it works, sort of. I really wanted to have something a bit smaller, but not as small as my Delrin one. I also wanted to make it with a material that would be softer than metal as I usually use a metal hammer, but I didn't have the resource of the Delrin. So we went hunting for hardwood. My husband and Father-in-law went hunting for it just after we unloaded the trucks here. They found a lumber store in Portland that has nothing but hardwoods.
This block is BEAUTIFUL. It is made of Black Walnut, expertly machined and hand guided by my father-in-law. Then he spent extra time sanding them and hand rubbing them with a Dark Walnut Danish Oil. They are dark and .... BEAUTIFUL. I love functional tools, but I LOVE LOVE LOVE functional tools that are pretty too.
Sorry for the awful picture. I do not have good lighting her in the new studio. Still working on that issue.
I just received the first shipment of 20. I will be taking these to Canada with me. Any that are left over, I will be listing on my website for sale. I am still trying to figure out the price on these, but they will be about $35-$40. That isn't bad for a handmade tool that is as pretty as this one. I have another 30+ blocks on their way in a couple of weeks. So if you want one, let me know.
How do you use them? Well, I will have a tutorial/project available as well. I would do a video, but again, I am having lighting issues at the moment and they aren't working. I really miss my studio. Here are a couple of pieces that I have made using them.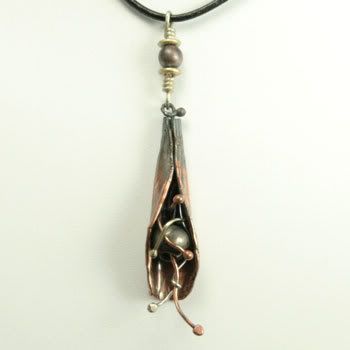 Stay tuned because I will have more information soon.
Trackbacks